Legal Malpractice Attorney in Houston, Texas
Legal malpractice in business transactions or in civil litigation cases can cause substantial damages that can carry tremendous repercussions. An attorney is required to have a thorough knowledge of the law and provide their clients with assertive representation to the best of their ability. Attorneys must provide ethical and competent representation for every client, not just those with the deepest pockets.
If your defense attorney has cost you the opportunity for justice and/or compensation or has failed to meet other ethical standards, they may be guilty of legal malpractice. If you feel that you may have been the victim of legal malpractice, you need an aggressive attorney with a law firm that has experience holding legal professionals accountable for their actions. I have a thorough understanding of the unique laws that govern legal malpractice cases, and I can make that law work for you.
WHAT IS LEGAL MALPRACTICE, EXACTLY?
Legal malpractice can be a complicated issue. Your attorney is not required by law to win your case for you, but he is required to fight as aggressively as any other attorney would in the same situation. Attorneys have a fiduciary duty to their clients to always act with their clients' best interests in mind, being open and honest, without deception.
Legal malpractice can arise out of different situations. For instance, a breach of fiduciary duties, overbilling, or downright fraud are all grounds for a legal malpractice suit. Even a breach of attorney-client privilege can be grounds for legal action, particularly if it results in adverse consequences for you.
Other examples may include a failure to know or apply the law appropriately, failure to file documents in a timely fashion, and inadequate discovery or investigation.
HOW HARD IS IT TO PROVE LEGAL MALPRACTICE?
It can be complicated to prove allegations of legal malpractice. Lawyers typically do not like to admit mistakes and a legal file is nothing but a sea of confusion to the untrained eye. Legal malpractice suits are composed of two fundamental elements. These elements include the damages the client has suffered and the misdeeds committed by the attorney in question.
In order to be awarded damages in a legal malpractice suit, the client must prove both parts of their claim. The client must prove the damages they suffered and the misdeeds by the attorney. Additionally, the client must prove that the attorney's mistakes or wrongdoing actually caused said damages. Over 30,000 legal malpractice suits are filed on an annual basis and many of them settle out of court.
WHAT IS ERRORS & OMISSIONS INSURANCE AND WHAT DOES IT HAVE TO DO WITH LEGAL MALPRACTICE?
Errors & Omissions Insurance is also known as Professional Liability Insurance or Professional Indemnity Insurance. The terms can be used interchangeably. This is a form of liability insurance that protects companies and professional individuals who offer professional advice, like legal advice, or offer a service. It is meant to offer protection against a negligence claim made by a former client and/or any civil litigation that may arise from such claims.
Although many states require attorneys to carry this insurance, the state of Texas is not one of them. Claims against an attorney without this insurance can be very difficult to pursue. When making the decision to hire an attorney, it is always a good idea to hire one that carries Errors & Omissions Insurance.
HOW LONG DO I HAVE TO FILE A LEGAL MALPRACTICE LAWSUIT?
The state of Texas imposes a strict two-year statute of limitations on legal malpractice lawsuits. The claim must be filed within two years of the client discovering the facts establishing his or her cause of action. The only exception to this rule is if the client makes this discovery during an ongoing lawsuit. The client is then entitled to wait until the conclusion of said suit, including the conclusion of all underlying claims and appeals.
CAN I FIRE MY ATTORNEY IF I AM NOT SATISFIED?
Absolutely, you have the right to fire your attorney if you are not happy. You do not need a specific cause to fire your attorney even if you have a contract that says otherwise. Please keep in mind, however, if you fire your attorney without good cause, he/she may be eligible to recover compensation for those services performed prior to discharge.
WHAT TYPE OF DAMAGES CAN BE RECOVERED IN A LEGAL MALPRACTICE LAWSUIT?
Legal malpractice claims can be complex. Every case is different and treated on an individual basis. The type of damages available will depend on the facts of each case and the type of suit in question when the negligence occurred. Damages are typically not rewarded for emotional distress due to economic loss. The compensation awarded will typically be based on the facts of the original case, had the negligence not occurred. A legal malpractice lawsuit may involve compensatory damages, expenses and legal fees, and punitive damages.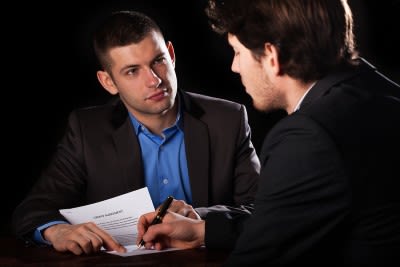 ARE THERE OTHER OPTIONS BESIDES SUING MY ATTORNEY?
Yes, there are a few other options depending on the facts of your case. You can agree to have your dispute resolved, through binding arbitration, by the Houston Bar Association. This can sometimes move things along a little quicker than taking a case to trial. Another option is to file a grievance against the attorney with The State Bar of Texas. The State Bar of Texas takes these grievances very seriously and investigates them thoroughly, although you will not win financial compensation by filing a grievance.
WHAT IF THE ATTORNEY WHO COMMITTED THE WRONG IS PART OF A LARGE FIRM?
The answer to that question is not as clear cut, but it does not change the fact that you may be able to recover damages. For instance, a clerk in a law office may be in charge of filing documentation with a court. However, the attorney is ultimately responsible for making sure that those duties performed by the law clerk are performed in a timely manner. Such is the same with an attorney who is part of a large firm or even a corporation. In that case, it may be necessary to name the firm in the suit or grievance. Many actions will be dictated by the facts of each case.
CONTACT AN AGGRESSIVE, EXPERIENCED LEGAL MALPRACTICE ATTORNEY TODAY
If you think that you may have been the victim of legal malpractice, contact me today. I will take the time to advise you of your rights, help you preserve them, and thoroughly investigate your case. Call (713) 903-8339 or contact online to schedule a free case consultation. I am a top Houston legal malpractice attorney who has the experience required to handle your case in an aggressive, strategic manner.
As a malpractice attorney, I also have experience in other areas, including medical malpractice, personal injury cases, and criminal defense.
I will fight for your rights to help you successfully navigate the litigation process and get you the financial compensation that you deserve. For over 30 years, I have maintained a consistent record of success in many different legal malpractice cases. I represent clients in Houston, Texas, and the surrounding areas.