Animal Bites Attorney in Houston, Texas
Have you been bitten by an animal? Were you the victim of a dog attack? Do you have a loved one that has been injured by a dog bite? Every year thousands of people fall victim to bites due to the negligence of the animal's owner. Most often, these animals are dogs. A dog may get out of someone's yard, run out the front door, or be let out to roam the neighborhood. Sometimes these are first time attacks, but often, these pets have been involved in a prior bite incident or mauling. If you or a loved one have been bitten by someone's animal, you need to get the name of the dog owner and seek immediate medical attention. The second thing you need to do is call a top dog bite personal injury lawyer!
This is when you can turn to me. I have over three decades of experience handling animal bite cases in Houston and the surrounding area. I provide bold, aggressive representation that will get you the compensation you deserve for your personal injury claims.
ANIMAL BITES DAMAGES
There are a number of damages that a cat or dog owner can be held responsible for in the case of an attack or bite. Most cases involve dogs and each state has its own specific laws and statutes with regards to dog bites. Most often, the animal owner can be found guilty of:
Negligence in controlling the animal

Keeping a dog or animal that is known to bite and/or act aggressively

Failing to stop an attack in progress

Actually causing a bite by violating local animal control ordinances
In order to recover damages, you will need an experienced attorney to help you prove either that the pet has acted aggressively by biting someone in the past, with the owner's knowledge, or that the animal owner acted negligently in controlling the animal and actually contributed to causing the animal to bite. Navigating the legal system in an animal bite suit can be tedious and confusing, but I provide professional representation to help you recover damages quickly.
WHAT KIND OF FINANCIAL COMPENSATION CAN BE RECOVERED IN AN ANIMAL BITE CASE?
Every case is different, so it's hard to say exactly what can be recovered. Many times, the amount of the damages recovered will be affected by the severity of the injuries. For instance, someone who suffers permanent disfigurement will probably recover more than someone who suffers scaring on the arm. There are, however, general damages that are awarded financial compensation. These damages include:
Medical expenses

Lost wages

Loss of future earning capacity

Emotional distress

Loss of consortium

Disfigurement or physical impairment

Punitive damages

Who can be held liable for a dog bite?
There is a burden of liability that must be proven to the court in an animal bite case. The animal owner is almost always responsible for their pet's behavior, but there are some cases that demand other people be held accountable. In some cases, the person responsible for the care of the animal can be held liable for the dangerous animal's actions.
These people may include kennel employees, staff members at a pound or shelter, and even pet sitters. Property owners may also be held accountable for animals that they allow on their property. In extreme cases, the parent of minors can be held liable for the actions of their child's pet, even if they had no direct involvement and were not present for the attack in question.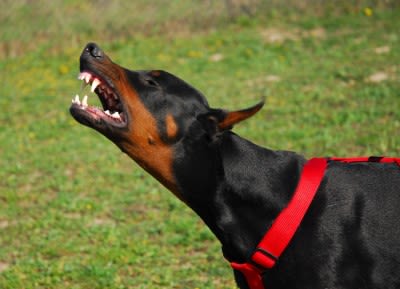 WHAT IS THE "ONE BITE" RULE?
The "one bite rule" is a much-debated Texas dog bite law. Texas is a "negligence" state when it comes to dog bites and liability. Basically, the animal gets one "free" bite unless the injured party can prove that the animal owner acted negligently or was aware that the animal injured someone in the past. This rule also applies to accidental or non-aggressive injuries. For instance, if a large excited dog is off-leash and takes off running, knocking over an elderly person and causing an injury, the owner would still be liable. Pet owners are required to ensure that their pet does not compromise the safety of others.
WHAT STEPS SHOULD YOU TAKE AFTER SUSTAINING AN INJURY FROM AN ANIMAL?
First, you want to seek out proper medical attention. You will need to have your wounds cleaned and properly bandaged by medical personnel. In some dog bites, broken bones and serious injuries can occur, with damage that requires surgery. It's vital that you seek medical attention because animal bites are very prone to infection which if left untreated, can be fatal. You will also want to take pictures of your injuries. This can be very helpful when pursuing a claim. Try to get the name and contact information for the owner or caregiver of the aggressive animal.
Keep copies of all medical records, bills, and other expenses related to the incident. Keeping this information organized and having it available will help the authorities and your attorney. If this was a vicious attack, you will want to report it to the authorities so that nobody else suffers the same fate.
MY CHILD WAS ATTACKED. CAN WE SUE ON THEIR BEHALF?
Absolutely. If your child was attacked by someone's animal and sustained injuries, you can certainly seek compensation for those losses. Your child may be appointed a guardian ad litem to act in their best interest. The guardian ad litem does not argue the facts of the case; they are only there to ensure that your child benefits from the financial compensation that is recovered from your personal injury lawsuit. This normally happens when there is a substantial amount of money associated with the claim.
WHAT IF I GET ATTACKED BY A STRAY ANIMAL?
If a stray animal attacks you, many times you will not be able to recover financial compensation. There are a couple of exceptions to this rule. For instance, if a stray dog wanders into your yard and bites you, then your homeowner's insurance should cover the medical expenses. Most homeowner's policies have a clause that addresses this, but insurance companies are required to investigate the case and deal with it in good faith. The other exception may be if you are bitten by a dog that escapes from a kennel or shelter. In that case, the facility may be held liable for their negligent actions.
CONTACT AN AGGRESSIVE, EXPERIENCED DOG BITE ATTORNEY TODAY!
If you have been injured in an animal attack, seek medical attention immediately. If this attack was caused by the negligence or willful disregard of the owner or another party, contact me. today.
Call (713) 903-8339 or contact the firm online to schedule an initial consultation. As an experienced and aggressive dog bite attorney, I diligently represent clients in Houston, Texas, and the surrounding areas.