Spinal Cord Injury Attorney in Houston, Texas
A spinal cord injury can have a devastating physical, financial, and emotional impact on victims and their families. It completely alters the quality of the victim's life and usually requires extensive medical treatment. The Mayo Clinic estimates that there are more than 10,000 new cases of spinal cord injury every year, many stemming from automobile accidents.
It is not uncommon for these injuries to result in partial or complete paralysis sending the victim into a whirlwind of confusion and despair. Many victims are not able to regain normal activities again, which only adds to the heartache. They are left unable to work and with mounting medical expenses that must be maintained to achieve any quality of life. This is all in addition to learning to adapt to life with disabilities.
I understand what a delicate and confusing time this is for families and offer the personal attention and professional representation needed in such a difficult time. I can handle all of your legal matters so that you can concentrate on what matters most – healing and adapting to your new life. For more than 30 years I have been fiercely defending the rights of spinal cord injury victims and will continue to do so.
WHAT DOES A COURT OF LAW RECOGNIZE AS A SPINAL CORD INJURY?
Cases involving spinal injuries can be quite complex, which is no surprise. Spinal cord damage, in a court of law, is typically classified as complete or incomplete.
A fully severed spinal cord that results in paralysis below the injury is considered complete. A complete spinal cord injury always results in some type of paralysis. Incomplete damages are then considered to be when the spinal cord is torn or bruised, but not completely cut. This can still result in a loss of mobility for one or more of the extremities, but not complete paralysis.
Both types of spine injuries are catastrophic and severe in terms of their impact on the victim and that individual's life. No amount of rehabilitation, surgery, medication or therapy can help these victims to recover all that they've lost. They can each cause lifelong disabilities, loss of mobility, and chronic pain. The sudden loss of independence can have an overwhelming effect on the victim and their loved ones. The injured party may require professional therapy, home care and/or medication for many decades to come. No amount of financial compensation will ease the pain, but it can help ease some of the financial burdens.
WHAT CAUSES A SPINAL CORD INJURY?
Spinal cord injuries can be caused by any number of traumatic events. According to the Mayo Clinic, approximately 50% of new spinal cord injuries annually are caused by automobile accidents, such as motorcycle accidents, car accidents, and truck accidents. Many of these cases involve a drunk driver, which adds an extra element of complexity to the personal injury case.
They can also be caused by falls, workplace injuries, sports injuries, bicycle accidents, or surgical mistakes. Birth injuries and many other events can also cause damage to the spinal cord.
WHY IS MY ATTORNEY SO IMPORTANT TO MY CASE?
A spinal cord injury lawsuit is a very specialized type of personal injury case. The nature of the injuries and the exorbitant medical costs associated with this type of injury usually dictate that the defendant and the insurance companies will fight the claim even more fiercely than they normally would have.
Additionally, if the case goes to trial, most of the jurors will not be able to relate this type of injury to anything they have ever experienced. It is essential to have your case properly and adequately valuated and the right attorney can help get that done. It is vital to your claim that you have an experienced and aggressive attorney that has the fortitude to stand up to the insurance companies involved in your case.
Since these cases have a tendency to become quite complex, it is also imperative that as your personal injury attorney, I thoroughly investigate your case. This is so that I can paint a clear picture for the jury in the event the case goes to trial.
For over 30 years, I have been successfully representing victims with spinal cord injuries.
WHO CAN FILE A SPINAL CORD INJURY LAWSUIT?
Anyone who has sustained a serious spinal cord injury as the result of someone else's negligence can file a personal injury claim. A personal injury attorney can also represent you if you or a loved one have suffered neck injuries, back injuries or traumatic brain injuries.
HOW LONG DO I HAVE TO FILE A CLAIM?
The state of Texas imposes a strict two-year statute of limitations on these types of claims. You have two years from the date of the accident or from the date that you should have reasonably discovered the injury to file a claim.
One exception to this rule is when the injured is a minor child. In the state of Texas, if a minor child sustains a spinal cord injury, during birth or otherwise, they have until their 14th birthday to file a claim.
WHAT KIND OF DAMAGES CAN BE RECOVERED IN A SPINAL CORD INJURY CLAIM?
Every case is different and treated on an individual basis. There are many different factors that will determine what type of damages can be awarded in a case involving a neck injury, back injury or other spinal cord injuries.
These factors may include the extent of the injuries sustained, the circumstances surrounding the actual accident or incident, and if the liability falls on an individual person or a company. Some of the most common damages awarded include:
Past and future medical expenses

Physical therapy

Mental health

Mobility devices

Pain and suffering

Mental anguish

Lost wages

Loss of earning capacity

Disfigurement

Physical impairment
Punitive damages may also be awarded, but are not as common. They are reserved for cases that demonstrate serious recklessness or total disregard for another person's safety or well-being.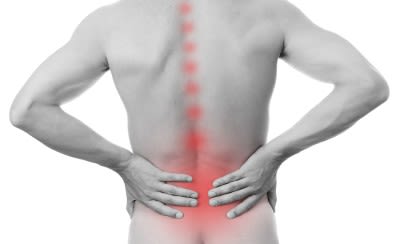 HOW LONG WILL A SPINAL CORD INJURY LAWSUIT TAKE?
There is no one correct answer to this question. Since personal injury cases can become quite complex, they do tend to take longer.
Often, reasonable and fair compensation can be obtained through a settlement, reached outside of the courts. This is not always the case because these suits involve quite a bit of money and it is often hard to get people to accept responsibility. A trial requires expert testimony and demonstrative aids to educate the jury. If a settlement is not reached before going to trial, then these types of cases may take several months to resolve.
CONTACT AN AGGRESSIVE, EXPERIENCED SPINAL CORD INJURY ATTORNEY TODAY
An experienced Houston personal injury attorney,I have been seeking justice and winning financial compensation for spinal cord injury victims (including neck and back injuries), traumatic brain injury victims and other accident victims for over three decades.
If you have suffered a spinal cord injury in an accident caused by the negligence or another person's reckless actions, contact me today. I will take the time to listen to you, go over the facts of your case, and present you with all of your options. Call (713) 903-8339 or contact online to schedule a free case consultation. As an experienced spinal cord injury attorney, I represent clients in Houston, Texas, and the surrounding areas.