Tax Law Attorney in Houston, Texas
An experienced and successful tax attorney is an absolute necessity in today's society. Tax law is perhaps the most complicated and confusing area of law. IRS audits and collection activities can have devastating effects on the lives of individuals, families, and small business owners.
I maintain an engaged and successful practice in the area of tax law, at both the state and federal levels. I also handle all tax law matters, and am dedicated to personally guiding my clients through any necessary litigation process. My clientele is quite diverse, including large corporations, small businesses, independent business professionals, and individuals who are seeking to resolve personal tax matters. For over 30 years, I have been successfully practicing tax law.
WHAT IS TAX LAW?
Tax law includes a number of different practices at both state and federal levels. For instance, it involves assisting corporate clients with the structure of commercial transactions and negotiating the terms on which those transactions are based. It includes helping clients to determine and implement the most tax-efficient way to run the day-to-day operations of a business. Tax attorneys also help their clients identify specific fine exposures and address them.
Additionally, tax lawyers represent their clients if tax disputes arise as a result of commercial transactions or other circumstances. People who are facing collection procedures from the Internal Revenue Service need a skilled fine attorney that can draw from experience and specialized knowledge. A tax attorney can also represent you in the case of an audit or litigation that may arise when filing back taxes.
TAX LAW AREAS OF PRACTICE
Taxes seem to touch every part of peoples lives without regard to individual circumstances. Virtually any service an attorney provides for a client will have some type of fine consequence. Whether you need to file your taxes, you are preparing for an audit, or you may be facing litigation, you need an attorney who will represent you with integrity and professionalism. These are some of the tax law areas that the firm services:
Tax preparation

Tax planning

Filing returns

Debt instruments

IRS audits and litigation

Equity stakes

Filing back taxes

Investments

Offers in compromise

Commercial transactions

Wage garnishments

Overseas IRS reporting
WHAT IF I HAVE NOT FILED TAX RETURNS FOR SEVERAL YEARS?
Failing to file your tax returns is a serious crime, whether on a federal level, a state level, or both. When you find yourself in this type of situation, things can seem overwhelming and it's hard to know where to start. Even if the IRS has not contacted you yet, it's only a matter of time before they do. You need an experienced and aggressive tax attorney who will help you complete your unfiled tax returns efficiently and accurately while helping you avoid criminal charges.
Resolving unfiled tax returns really involves multiple processes. Generally, they fall under two headings. The most important step toward resolution is getting the returns prepared and filed. The other step involves negotiating a settlement to the balance(s) due.
I am a certified public accountant and an Enrolled Agent to the IRS, in addition to being a tax attorney. I understand that tax laws change rapidly, and I am skilled at staying up to date with the most current changes for the benefit of my clients. This enables me to offer solid tax relief solutions.
SURVIVING AN IRS AUDIT
I have extensive experience in the complicated process of IRS audits that help clients avoid any potential criminal tax fraud charges. You can show up to your audit confident and prepared to answer any questions the auditor is likely to ask.
There are basically three types of IRS audits. A correspondence audit involves being audited by mail. If you are involved in an office audit, you will be asked to appear in an IRS office. A field audit occurs when the IRS agent shows up, announced or otherwise, at your house or place of business. The average taxpayer lacks extensive knowledge of the fine laws which automatically puts them at a disadvantage. I will even the playing field and see that you come out ahead. You don't have to go through this alone.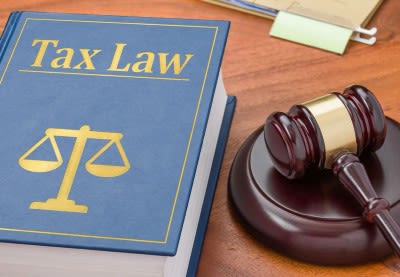 WHAT IF MY WAGES HAVE ALREADY BEEN GARNISHED BY THE IRS?
Wage garnishments and levies are some of the most lethal weapons the IRS has in their arsenal. People are frightened and confused, sometimes even before this happens. A wage garnishment only adds insult to injury and you are highly unlikely to settle any debt with the IRS simply by letting them garnish your wages. There are several ways to have an IRS levy or garnishment released.
An experienced and aggressive Texas tax attorney can have the levy or garnishment released in as little as a few business days. There are certain steps that must be taken and forms that must be filed to show that you are in compliance in order to successfully have your garnishment or levy released. It is imperative that you retain an aggressive attorney with the fortitude to take the proper steps with speed and accuracy.
REDUCING YOUR TAX LIABILITY
Many companies claim to be able to reduce the amount you owe the IRS. In actuality, the principal debt you truly owe cannot actually be reduced. Penalties and interest are subject to reduction. In some cases, the IRS will settle for a reduced amount of the principal debt through an Offer in Compromise. If you have failed to file a prior year's tax return, most people do not know that a "Substitute for Return" has likely been filed for them by the IRS.
The Internal Revenue Service or IRS will usually wait approximately two years, and if an overdue return has not been filed, they will file one for you. However, they do not take into account deductions, exemptions, or write-offs so the amount "you owe" is quite inflated. One of the most important steps to reducing your tax liability, if you have unfiled returns, is to get a copy of an IRS transcript. A knowledgeable and experienced attorney can help you do this.
CONTACT AN AGGRESSIVE, EXPERIENCED TAX ATTORNEY TODAY
Turn to me for all of your tax related legal issues, including issues surrounding income tax, tax debt, business tax matters and beyond. Call (713) 903-8339 or contact online to schedule a free case consultation with an experienced tax attorney.
If you're seeking a qualified tax attorney, turn to me. As an attorney with over 30 years of experience, I will fight for your rights and get your case resolved quickly. I represent clients in Houston, Texas, and the surrounding areas.