Brain Injuries Attorney in Houston, Texas
A brain injury can be devastating to the injured person and to their family. A traumatic brain injury can be particularly difficult to treat and involve varying degrees of damage to the body. In today's fast-paced society, traumatic brain injuries are one of the leading causes of death among young people. For those who live through such a devastating event, life is never the same. It is not uncommon for the victim of a brain injury to require long-term care after the incident occurs.
According to the Center for Disease Control and Prevention, more than five million people are living with disabilities as a result of traumatic brain injuries. It is for these people that the rigors of daily life have become a challenge. I understand the intricacies associated with cases involving traumatic and other brain injuries. The victim and their family is already dealing with physical and emotional damage along with a mounting stack of medical expenses. I have been seeking, and winning, financial compensation to help these families cope with the damage from a traumatic brain injury (TBI) and other head injuries for more than 30 years.
WHAT IS A BRAIN INJURY?
Aside from the obvious, there are a couple of different types of brain injuries. The two most common are traumatic brain injuries and anoxic brain injuries. Traumatic brain injuries take place when the head sustains a blunt force or trauma that causes the brain to tear, swell, or bruise badly. Anoxic brain injuries occur when the brain is deprived of oxygen for any length of time. Thousands of people suffer these types of brain injuries every year and only 75% of those people survive. For the ones who survive, the quality of life is substantially diminished.
WHAT TYPE OF ACCIDENTS RESULT IN BRAIN INJURIES?
There are many different instances that can result in a brain injury including any type of serious jolt, blow, or fall. They are also very common in car or truck accidents, collisions on motorcycles and bicycles, and assaults. People who work around heavy equipment are in a higher risk category as well. Brain injuries can also be the result of an injury caused during the birthing process. Sometimes doctors may handle a baby too aggressively or not follow proper procedures when using the assistance of a vacuum pump or forceps.
HOW ARE BRAIN INJURIES TREATED?
The treatment for a brain injury will vary based on the type and severity of the injury in question. The treatments can range from medication to surgery and rehabilitation, or any combination of these. Victims of brain injuries often suffer physical, emotional, or sometimes psychological damage or delay and long term care can be required.
WHAT IS INVOLVED WITH A BRAIN INJURY LAWSUIT?
Brain injury lawsuits can be difficult to win because of the nature of the injury and the requirements of the laws in each state. The state of Texas requires two elements to be proven by a preponderance of the evidence in order for damages to be awarded in a brain injury lawsuit. The victim must be able to prove liability and damages in order to be awarded financial compensation.
If both of these elements are proven, the jury will assign a monetary value to each type of damage awarded. It is imperative that you have an experienced personal injury lawyer who is familiar with the difficulties associated with proving damages and knows how to navigate the litigation process to get you the largest award allowable in your particular case.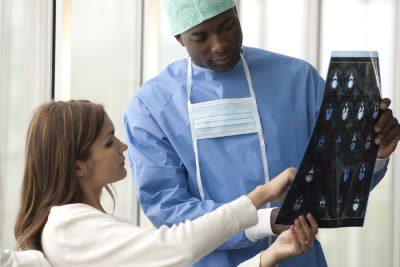 HOW DOES A JURY DETERMINE THE SEVERITY OF A BRAIN INJURY?
In a court of the severity of a brain injury is determined by the Glasgow Coma Scale and divided into three categories. A brain injury that is given a GSC score of 13-15 is considered to be mild, while 9-12 is considered moderate, and a score ranging from 3-8 is considered severe. Other things will be taken into consideration, of course, but the Glasgow Coma Scale is an objective way of assessing a person's conscious state.
What if the person who caused my injuries doesn't have enough money to compensate me?
In cases like these, more often than not the money will come from an insurance company, not the individual. Even if multiple people or entities are found to be at fault, it is more likely that you will be paid by an insurance company versus an individual.
WILL I HAVE TO TESTIFY IN COURT?
It's possible that you may need to testify in a personal injury case. Many of these types of claims settle out of court before ever going to trial. However, if that is not the case, you and your family may be asked to testify. If you have a legitimate concern about testifying, it is best to discuss it with your attorney at my law practice prior to proceeding into the courtroom.
WHAT TYPE OF DAMAGES MAY BE RECOVERED IN A BRAIN INJURY LAWSUIT?
This answer will vary based on the severity of the injury and the circumstances surrounding it. There are a number of damages that personal injury lawyers seek in this type of case, including but not limited to:
Past and future medical expenses

Loss of earning capacity

Lost wages

Pain and suffering

Physical impairment

Physical therapy

Nursing care

Counseling
Any other expense related directly to the injury
Brain injury lawsuits can arise from a range of different incidents, from medical malpractice and drunk driving accidents to truck accidents, motorcycle accidents, bike accidents, pedestrian accidents, construction site accidents, and even slip and fall accidents involving a head injury. I can deal with all of these cases and many others.
HOW LONG DOES A BRAIN INJURY LAWSUIT TAKE?
There is no special rule of thumb for how long a brain injury lawsuit may take. These cases do have a tendency to become quite complex as they are investigated. Every case is different and the amount of time needed to resolve each case will vary. Some cases settle out of court rather quickly while other cases may take months. Cases involving more than one client or more than one defendant typically require quite a bit of paperwork that must be meticulously prepared and presented by the personal injury lawyer.
CONTACT AN AGGRESSIVE, EXPERIENCED BRAIN INJURY ATTORNEY TODAY
If you have suffered a brain injury in an accident caused by the negligence or willful disregard of another person, contact me today. I will take the time to listen to you, go over the facts of your case, and present you with all of your options.
Call (713) 903-8339 or contact online to schedule a free consultation. As an experienced and aggressive brain injury attorney, I have been seeking justice and winning financial compensation for brain injury victims for over three decades. I diligently represent clients in Houston, Texas, and the surrounding areas.